The 2019 Navigate By Faith Christadelphian Youth Summit will be held on March 23rd, 2019 at the Verdugo Hills Ecclesial Hall.  This year's summit is called "Faith and Wellness: Understanding Depression, Anxiety, and Addiction".
Our goal with the 2019 summit is to give Christadelphian young people the tools they need to understand and help each other with mental health issues like depression, anxiety, and addiction.
If you're looking for the 2018 Youth Summit website, it's at http://christadelphianyouthsummit.org/ys2018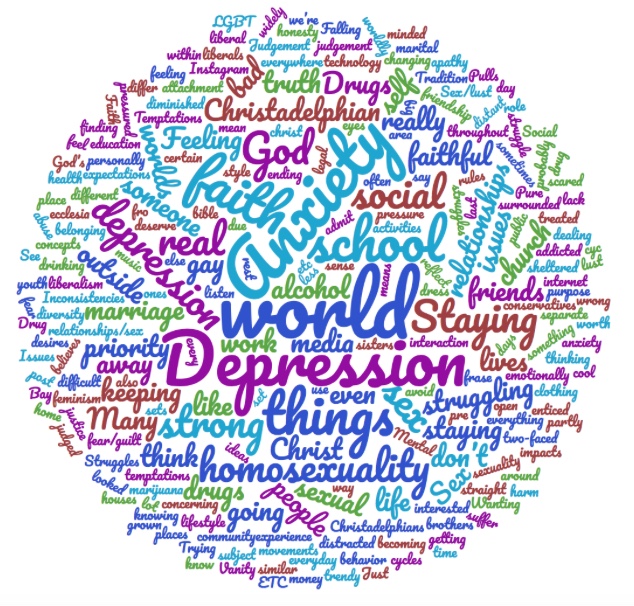 A major focus of the summit is realizing that we are not alone, we are all struggling with these issues, and that there is help available.  After every session there will be an opportunity to discuss the contents of the class and build the bonds of friendship that are so necessary in our walk towards God's kingdom.
Navigate by Faith is a group of disciples seeking to honor the Father and our Lord Jesus Christ by loving young people in a manner that fosters deeper relationships by being real and honest, offering practical application advice and finding comfort while facing what is uncomfortable.
We strive to build trust, demonstrate empathy and compassion, and offer support and resources in order to encourage others as they take up their cross and Navigate their lives by Faith.
The road to developing a Godly character is not meant to be traveled alone. We do all this in the spirit of Galatians 6:2, "Bear ye one another's burdens, and so fulfil the law of Christ."